SUMMER MEETING
GRACE Aktuell
Trifelser Gespräche 2017 - Donnerstag 20.07.2017, 19 Uhr, Kurhaus Trifels
Im Rahmen der Trifels Summer School finden wie jedes Jahr die Trifelser Gespräche statt - eine öffentliche Podiumsdiskussion, zu der alle Interessierten willkommen sind. Unter dem Titel "Zukunftsorientierte Mobilität zwischen Stadt und Umland" widmet sich das 4. Trifelser Gespräch der Zukunft von Verkehr und Mobilität mit einem Fokus auf ländliche Regionen. Vor dem Hintergrund der UN-Klimakonferenz in Paris 2015 ist zum Erreichen der Klimaschutzziele in den nächsten Jahren eine deutliche Reduktion der Verkehrsemissionen erforderlich. Durch den aktuellen Abgasskandal wird jedoch deutlich, wie weit der Individualverkehr derzeit davon entfernt ist. Um diese Diskrepanz zu überwinden, müssen neue Technologien und Mobilitätskonzepte entwickelt und umgesetzt werden.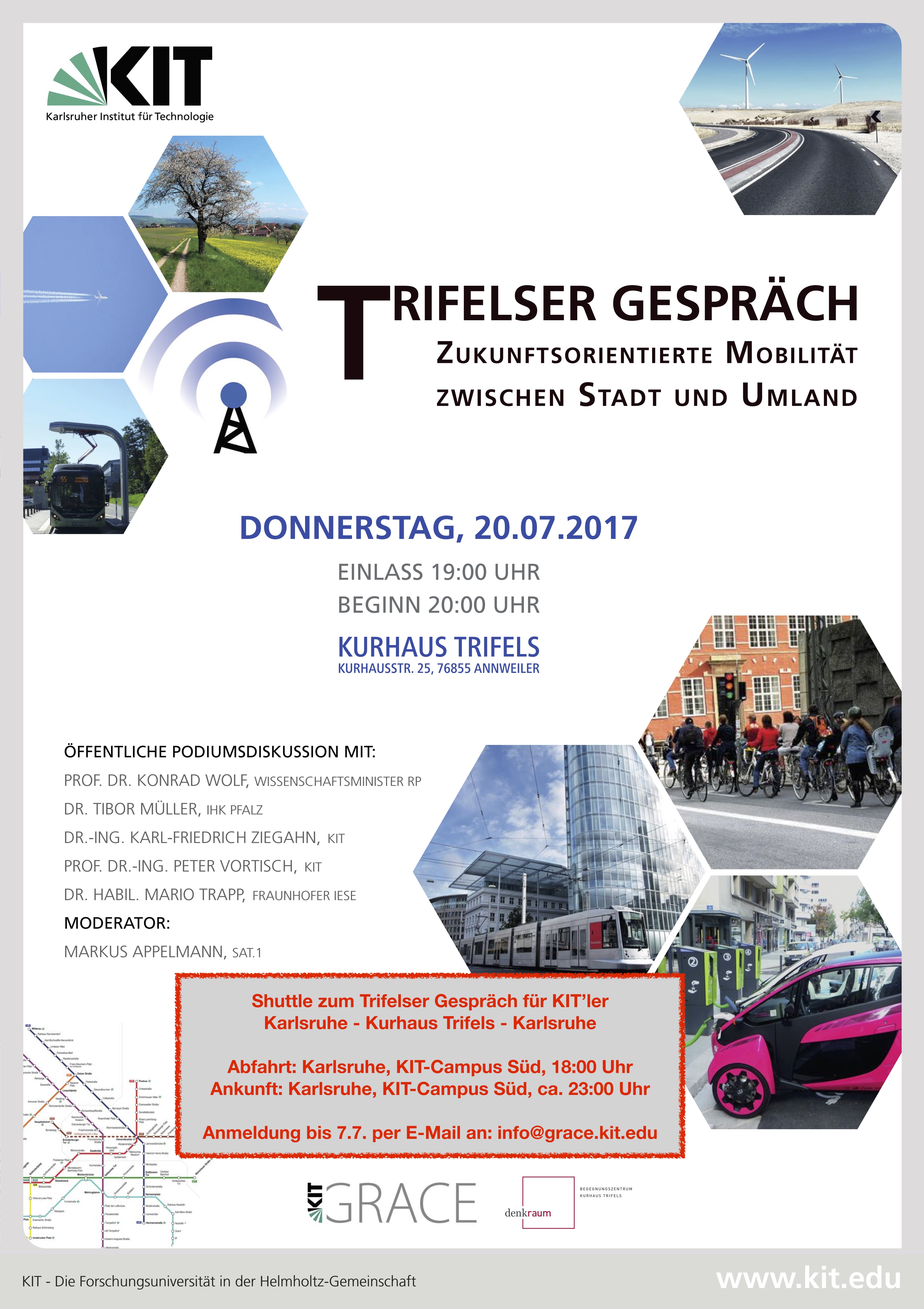 GRACE Summer Meeting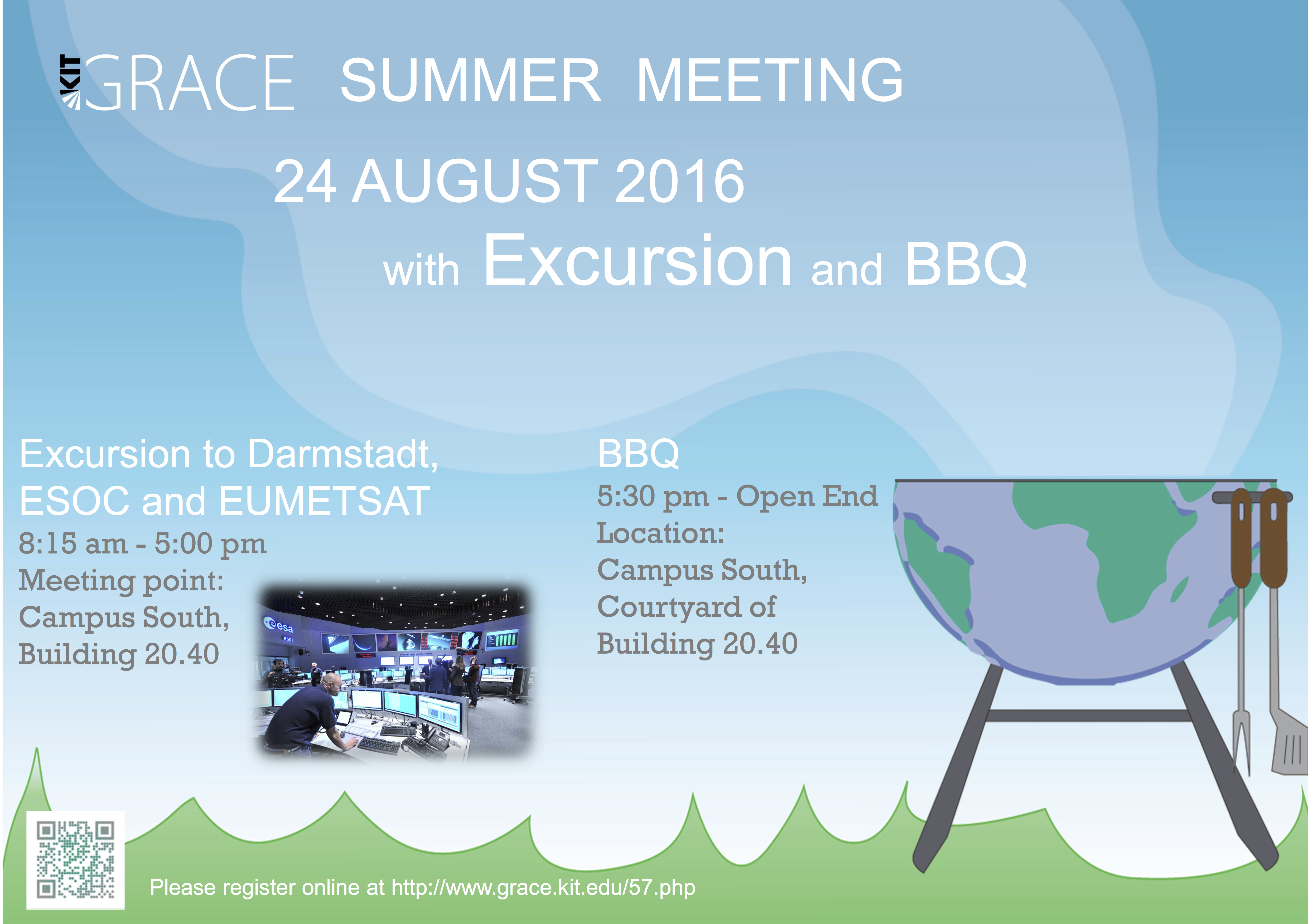 Registration - excursion to ESOC und EUMETSAT, August 24, 2016
GRACE up to date - archive
GRACE on the Radio
As part of the radio Regenbogen Campus Report was also reported about GRACE. The full interview is available in the media archiev DIVA at the KIT-library.
GRACE-Interview (link)
GRACE in the Press
The press release of the KIT to the start of the Graduate School GRACE.
advanced training for PhD sudents (pdf)
GRACE information tour
The Graduate School of the KIT-Center Climate and Environment (GRACE) has strated its major information tour. The aim is to inform all PhD-students of the KIT-Center about the new possibilities offered by GRACE. We will have a presentation at each institute. Please ask the coordinator for the next date.