Entrepreneurship School 2020
Welcome to KIT - AUTh Entrepreneurship School 2020. The Entrepreneurship School is supported by KIT - GRACE. You find more information about the program and the appcliation form here.

We warmly welcome PhD students and young researchers at Karlsruhe Institute of Technology
and the Aristotle University of Thessaloniki to join the Entrepreneurship School 2020.
The goal of the school is to learn how to develop potential business ideas, based on technology
and research findings and to train the skills which are needed to start and run an own business
sustainably. The school in particular imparts knowledge of Entrepreneurship and the realisation
of Technology Innovation in a real business, focusing on the university environment.
The sessions will cover the topics of…
technology-based business idea generation
protecting intellectual property
value proposition and product strategy
entrepreneurial marketing
business models and business plans
funding and financial planning
leadership
pitching
Besides intensive work in smaller groups and plenary sessions you will have the chance to
present your project ideas and business models and receive feedback. The course will be
carried out as online course. After completion of the programme you will receive 3 ECTS.
Prof. Dr. Orestis Terzidis
Head of the Institute for Entrepreneurship,
Technology Management and Innovation (EnTechnon)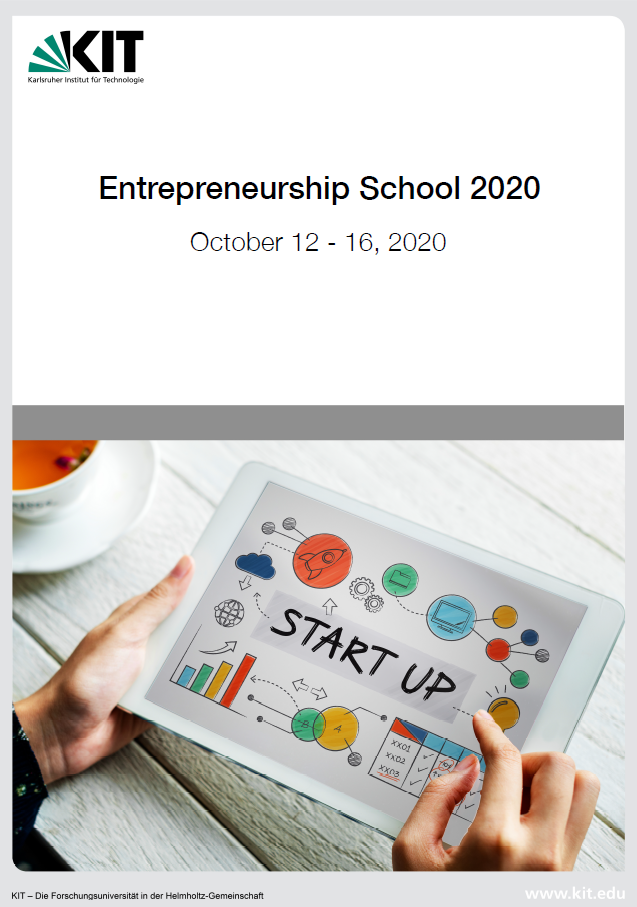 Application open until 27 September.